INNOVATION: Can recycling help Vilnius to become a greener City?
Vilnius, Lithuania's capital city and home to more than 538 000 people. The city is rich in medieval architecture, hosts the main universities in the country and is the hotspot of research and technology centres.
Recycling is not a novelty among the citizens who are well aware of the needs of recycling to protect the environment. Also, Vilnius City Municipality is responsible for an optimum waste management system that separates paper, mixed cans, glass and plastic bottles for private houses. So all good so far?
Maybe, but no quite. Public spaces in the city are not adopting the recycling rule that is strictly enforced at homes. And although it is only a matter of time until the transition comes, it would be ideal to put this task as urgent to lead the way just like the greenest cities in the world do. Recycling stations in public spaces is a look into the future for more sustainable urban spaces.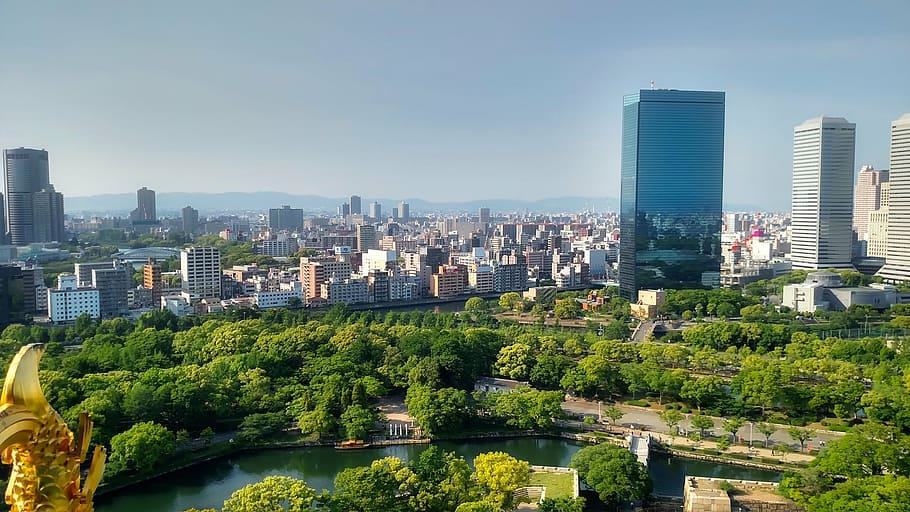 With rapid population growth, urbanization and a gigantic annual waste generation, the vision of "green cities" is challenged in a century desperately demanding for a solution to tackle climate change and its irreversible consequences.
SUCCESSFUL EUROPEAN PILOT PROJECT – AN IDEA TO CONSIDE
Last year England's northern City of Leeds carried out an on-street recycling scheme to encourage people to recycle whilst on the move. The initiative aimed at increasing recycling rates not only in residents but also visitors. As a result by the end of 2019 the number of people recycling in Leeds City Centre almost tripled. Now Edinburgh in Scotland is adopting this scheme following Leeds' success story.
OUTDOOR RECYCLING STATIONS ON THE SCENE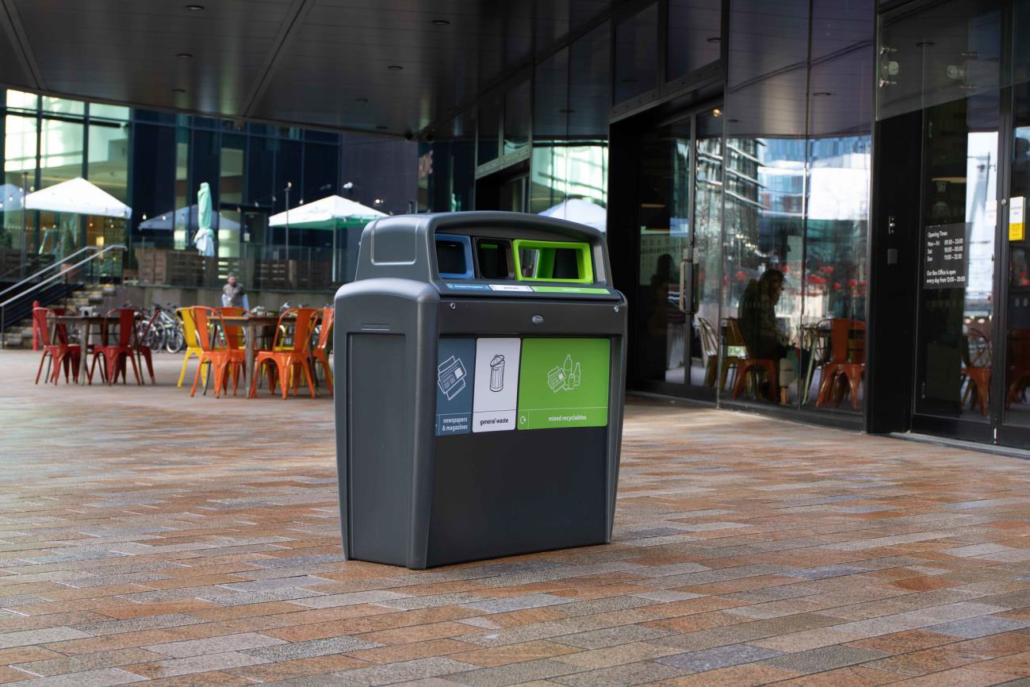 With a modern and visionary design, Nexus Evolution City recycling station balances functionality and aesthetics in urban spaces. This model has been developed to successfully achieve education and public awareness goals of recycling schemes.
Nexus City 140 and 240 recycling bins can make up an effective recycling station for public areas where storage of large amounts of waste is required. The apertures are friendly to the user and the graphics are clear and easily identifiable to avoid confusing waste streams.
Glasdon Jubilee recycling range is an elegant and very robust alternative that can be fitted with coloured apertures and graphics to encourage effective recycling.
Raktažodžiai: lauko šiukšliadėžės, vidaus šiukšliadėžės, rūšiavimo šiukšliadėžės, lauko suolai, nuorūkų šiukšliadėžės (peleninės), požeminiai konteineriai, maisto atliekų šiukšliadėžės, žaismingos šiukšliadėžės, šunų išmatų šiukšliadėžės, apsauginiai vidaus stulpeliai (atitvarai), apsauginiai lauko stulpeliai (atitvarai), kelio ženklai, kelių ženklinimo sistemos, šiukšlių surinkimo vežimėliai, techninės druskos barstytuvai, smėlio- druskos saugojimo konteineriai (talpos), žiemos saugos įranga, gėlinės, konteineriai atliekų rūšiavimui, dviračių stovai, automatiniai viešieji miesto tualetai, miesto baldai, lentų profiliai, lentos terasoms, šviestuvai, lauko reklaminiai skydai, vidaus reklaminiai skydai, parodų reklaminiai skydai, parodų reklaminės konstrukcijos, balsavimo kabinos, Litter bins, Recycle bins, Benches, Bike racks, Bollards, Automatic Toilets, Recycled plastic products, Voting cabs, Exhibition constructions, rūšiavimo statistika