Public benches made of recycled materials? Here's what you need to know
Category: Recycling
Mūsų partnerių pateikiama informacija apie produktų sudėtį.
In the path to sustainable solutions we have decided to give you a hand and show you a list of benches made of recycled materials that help minimize waste and have a positive impact in your community. Take a look below and decide which one of them would be ideal in a park you know.
Enviropol is predominantly produced from post consumer polyethylene and polypropylene, made up of carrier bags, pots, tubs and trays, a large majority of which are single use plastics. This material is 100% recyclable at the end of its life cycle. In addition to this, the density, strength and weather-resistance of Enviropol will ensure a long, virtually maintenance-free service life. It is self-coloured (available in either brown or black) and needs no painting or surface treatment.
By choosing a recycled material product there is a significantly smaller carbon footprint. Photo: Phoenix seat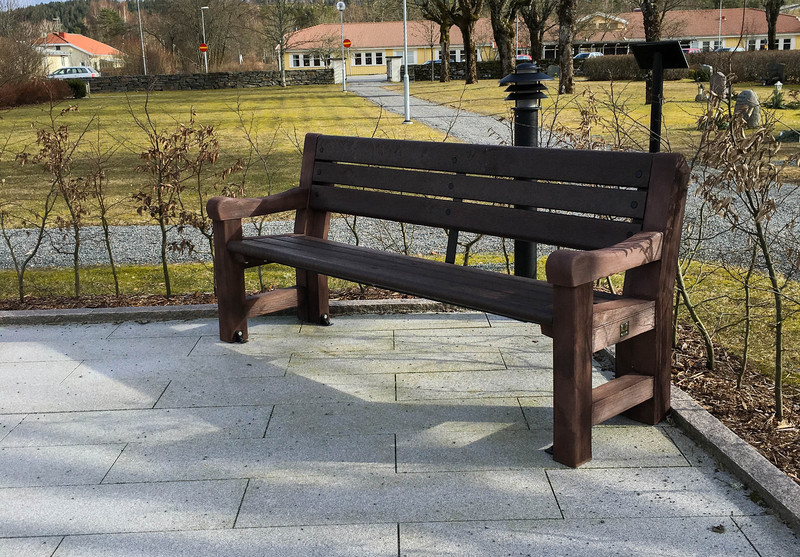 Timberpol offers a wood effect appearance, but does not possess any of the usual drawbacks of wood as it will not rot or splinter and is knot-free. Like Enviropol, it is a sustainable option, made from a minimum of 70% recycled hardwood sawdust (that would otherwise go to waste) and recycled polypropylene.
As with all products containing natural timber, a small amount of natural colour fading will occur initially, but as Timberpol is self-coloured, it does not require any additional painting or varnishing.
It is a remarkably versatile, durable and strong material, making it an ideal option for seating Photo: Lowther bench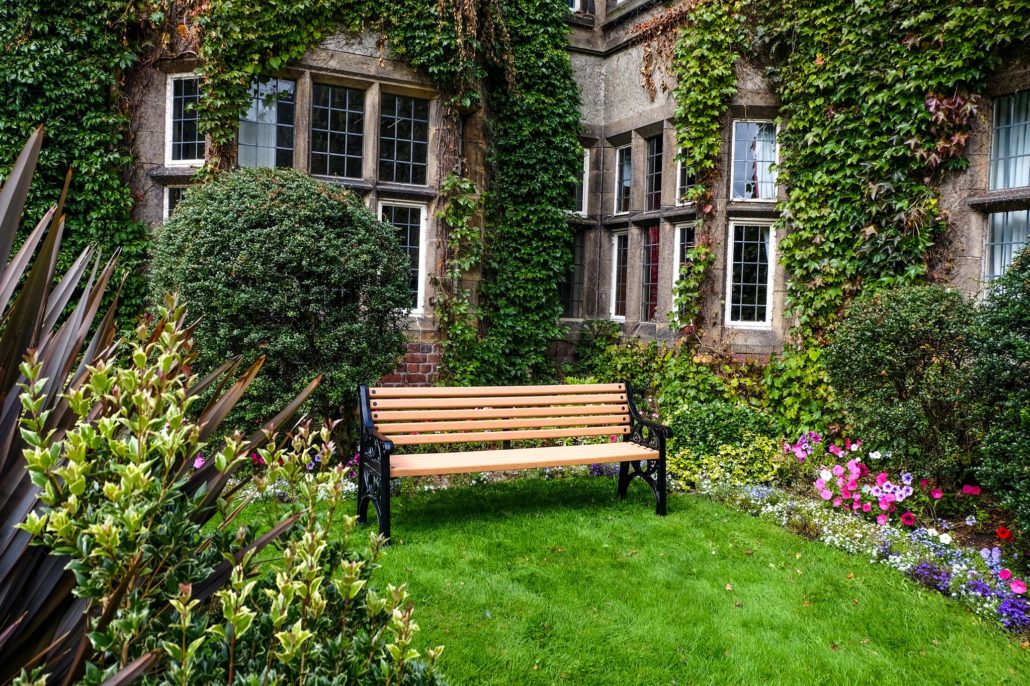 Everwood material combines the visual appeal of wood with the durability and low maintenance of a polymer. Everwood is a specially formulated blend of Durapol material, which emphasises the grain-like appearance of timber. Unlike timber, it requires no regular surface treatments such as staining or painting and the material will be unaffected by brine, bacteria, rot, mould and insects.
Designed to withstand extreme temperatures, Everwood is easy to clean, requires minimal maintenance and can be recycled at the end of its long life.
Used for the seat ends on the Elwood™ Recycled Material bench Photo: Elwood seat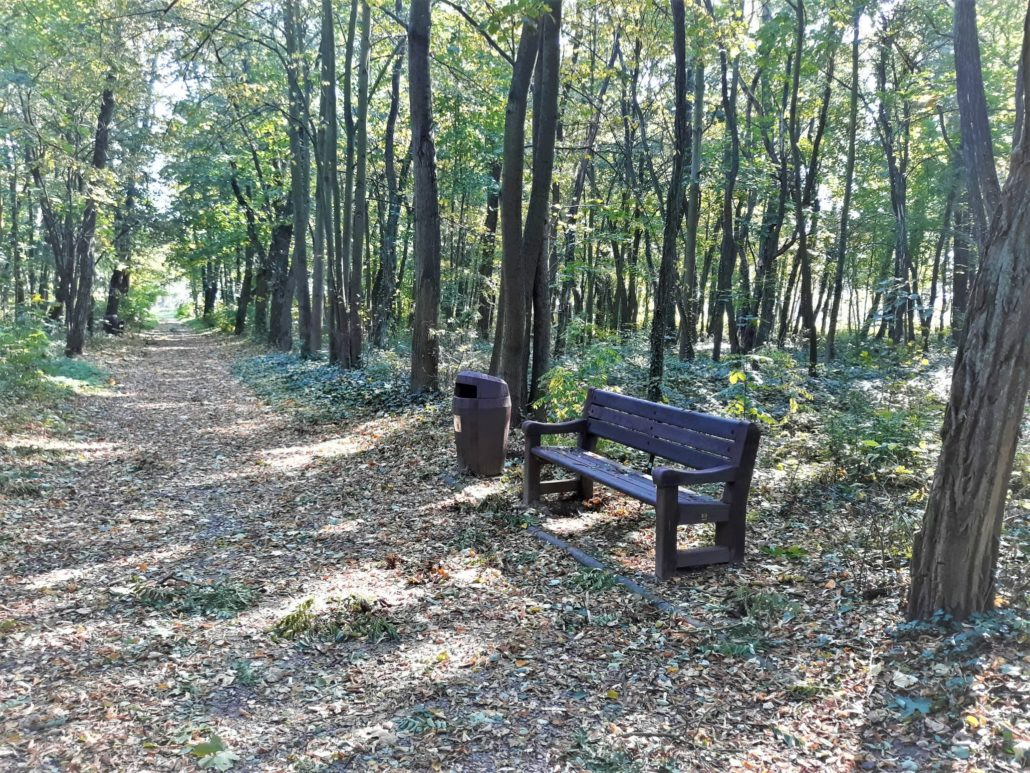 Sustainability is all about using our resources carefully so future generations don't bear with the consequences of our actions. In short, it demands from us to think less selfishly and to be more creative in solutions to meet our everyday needs. Keep in mind every decision you make will have an impact in our planet.
Raktažodžiai: lauko šiukšliadėžės, vidaus šiukšliadėžės, rūšiavimo šiukšliadėžės, lauko suolai, nuorūkų šiukšliadėžės (peleninės), požeminiai konteineriai, maisto atliekų šiukšliadėžės, žaismingos šiukšliadėžės, šunų išmatų šiukšliadėžės, apsauginiai vidaus stulpeliai (atitvarai), apsauginiai lauko stulpeliai (atitvarai), kelio ženklai, kelių ženklinimo sistemos, šiukšlių surinkimo vežimėliai, techninės druskos barstytuvai, smėlio- druskos saugojimo konteineriai (talpos), žiemos saugos įranga, gėlinės, konteineriai atliekų rūšiavimui, dviračių stovai, automatiniai viešieji miesto tualetai, miesto baldai, lentų profiliai, lentos terasoms, šviestuvai, lauko reklaminiai skydai, vidaus reklaminiai skydai, parodų reklaminiai skydai, parodų reklaminės konstrukcijos, balsavimo kabinos, Litter bins, Recycle bins, Benches, Bike racks, Bollards, Automatic Toilets, Recycled plastic products, Voting cabs, Exhibition constructions, rūšiavimo statistika