How much plastic does Lithuania recycle?
Category: Recycling
Mūsų partnerių pateikiama statistika apie rūšiavimą.
         Increasingly committed to environmental solutions, Lithuania is leading the way as the top EU country that recycles 74, 4% of the plastic that is thrown out – Next in the list is Cyprus with 64% followed closely by Slovenia with 62%. Urgent problems mean urgent solutions and the recycling rate of plastic packaging waste is increasing, as is also the public awareness in the country – 82% of Lithuanian residents recycle their waste as part of their daily routine.
Coupled with this, the government launched the National Deposit Refund Scheme (DRS), where shops around the country accept used beverage containers and in return give back the deposit paid in the shop. With the current practice 21,000 tons of packaging per year won't end up in dumpsites. Also 92% of beverage containers have been returned by customers after two years of this initiative and the percentage is expected to increase by the 2020. Recent surveys have showed Lithuanians feel this measure is helping to promote good recycling habits.
Setting the green example to schools, offices and businesses can become one of the most rewarding achievements and a big purpose of our company is to take part in the environmental agenda. Our products line aim to promote recycling of glass, paper, plastic, metals and composite packaging. Have a green browse around!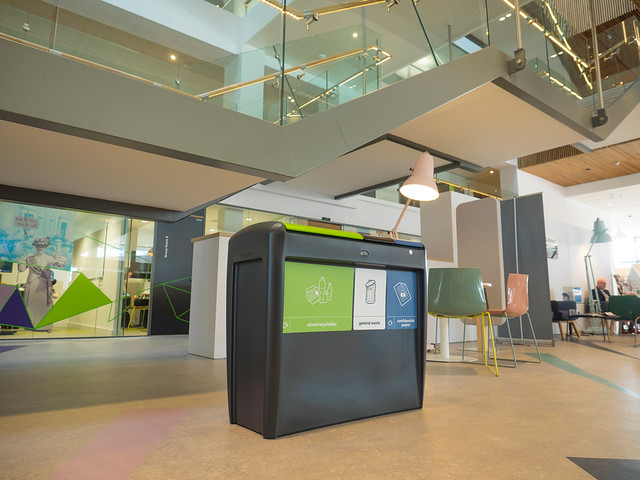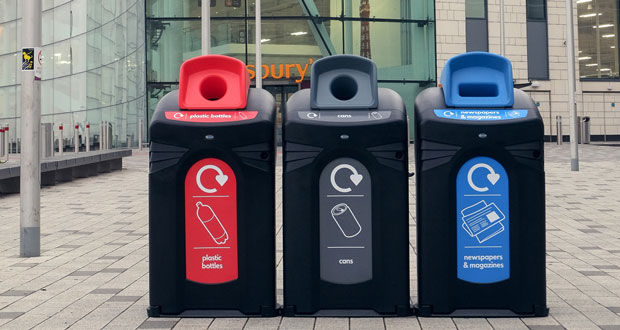 Raktažodžiai: lauko šiukšliadėžės, vidaus šiukšliadėžės, rūšiavimo šiukšliadėžės, lauko suolai, nuorūkų šiukšliadėžės (peleninės), požeminiai konteineriai, maisto atliekų šiukšliadėžės, žaismingos šiukšliadėžės, šunų išmatų šiukšliadėžės, apsauginiai vidaus stulpeliai (atitvarai), apsauginiai lauko stulpeliai (atitvarai), kelio ženklai, kelių ženklinimo sistemos, šiukšlių surinkimo vežimėliai, techninės druskos barstytuvai, smėlio- druskos saugojimo konteineriai (talpos), žiemos saugos įranga, gėlinės, konteineriai atliekų rūšiavimui, dviračių stovai, automatiniai viešieji miesto tualetai, miesto baldai, lentų profiliai, lentos terasoms, šviestuvai, lauko reklaminiai skydai, vidaus reklaminiai skydai, parodų reklaminiai skydai, parodų reklaminės konstrukcijos, balsavimo kabinos, Litter bins, Recycle bins, Benches, Bike racks, Bollards, Automatic Toilets, Recycled plastic products, Voting cabs, Exhibition constructions, rūšiavimo statistika, aplinkos elementai, mažoji architektūra